Coming Soon: The Pound Ridge Winter Skate!

(Location TBA)
Recent Pound Ridge Community Events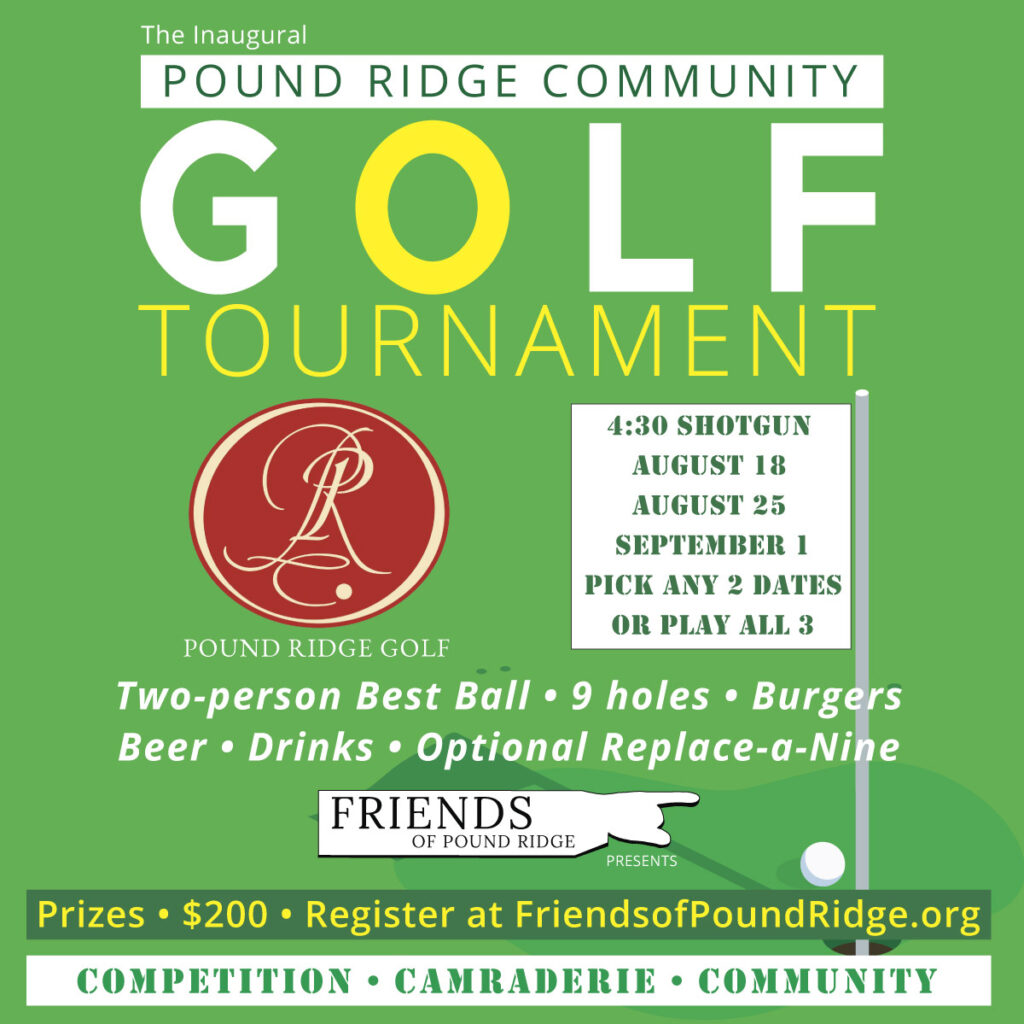 The Event in Pictures
A recognized 501(c)(3), The Friends of Pound Ridge has been created to support and advocate for the Residents of Pound Ridge in the sound development, enhancement, upkeep and general beautification of parks, recreation facilities, business district, other public spaces, and programming within and for the Town of Pound Ridge.
With a Board comprised entirely of Pound Ridge residents, FoPR strives to create true community events and creative fundraisers that benefit the entire 10576 community.
The organization has quickly established a reputation for premier community events including:
The Pound Ridge Community Golf Tournament
The Original Pound Ridge Drive-In Movie
The Winter Skate in Pound Ridge Town Park
The Annual Pound Ridge Cornhole Championships
The first Annual
Pound Ridge Earth Day Festival & Puppypalooza
FoPR Pound Ridge Community Instagram Feed